NovaSafety
Building security
NovaSafety brings Novaccess connectivity solutions to buildings to improve the monitoring of security infrastructures. This solution is used in particular in the United Arab Emirates within the framework of a national project consisting of connecting several thousand fire alarm systems to the country's civil defense.
Benefits
Connect your equipment more easily thanks to a wireless network
Security systems require regular monitoring to ensure they are functioning correctly. For remote monitoring purposes, wired networks or cables dedicated to controlling (e.g., DALI) are currently in use until now. These traditional solutions are costly to install and maintain. NovaSafety offers a wireless alternative, less expensive, more flexible, and secure.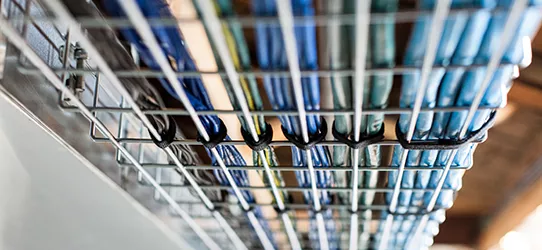 Connect your buildings to an alarm center or a private cloud
With NovaSafety, you can connect your security systems to an IT infrastructure or a centralized private cloud. You can thus warn the various stakeholders (alarm center, emergency services, security manager, residents, etc.) as soon as possible if a malfunction or danger is detected.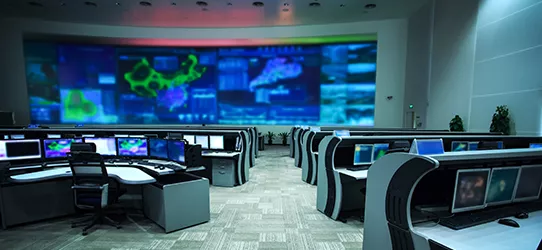 Modernize your infrastructures using Industry 4.0 technologies
NovaSafety brings revolutionary new technologies from the Internet of Things and the Web of Things to buildings. Gone are the old not very ergonomic interfaces, the infrastructures are now managed via the most modern web software or applications for smartphones and tablets!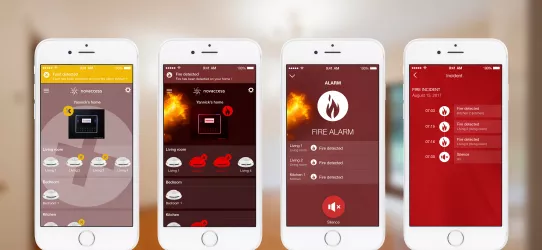 Integrate NovaSafety into an existing information system
Thanks to its programming interfaces, NovaSafety can easily be integrated into a current information system to benefit from the functionalities offered by the solution directly in software provided by a third party.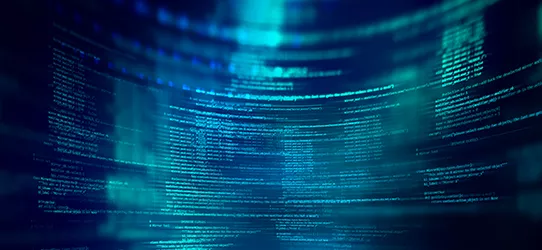 Prepare for the smart building
NovaSafety is a platform bringing together multiple applications around the same technology. Installing NovaSafety in a building means setting up a network and a reusable platform to bring together different building security applications. It is thus no longer necessary to multiply the suppliers and plan complex integration projects to arrive at a functional and coherent solution.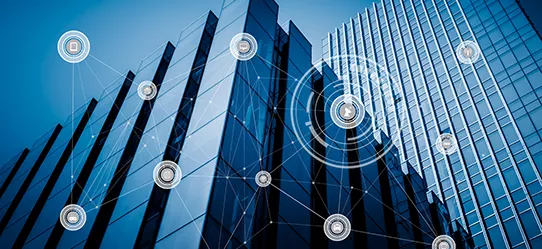 Offer new value-added services
We can offer new remote monitoring or control functionalities and business models thanks to increased equipment connectivity. Thanks to the software associated with the equipment, these new services generate attractive recurring revenues for an integrator.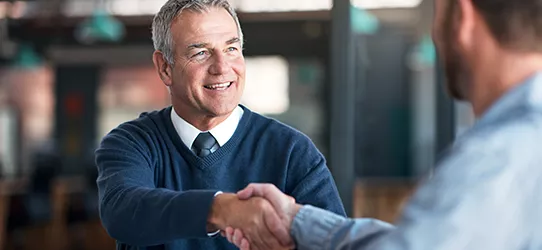 Robust network technology and servers
High level of security
Multi-application platform
Modern and ergonomic interfaces
Robust network technology and servers
High level of security
Multi-application platform
Modern and ergonomic interfaces
Software
Building security software
The centralized NovaSafety software enables remote management and monitoring of building security installations. It is available out of the box in the cloud or within the city's IT infrastructure.
Network
NovaSafety allows the implementation of a Smart Building network in buildings
With the NovaCom network, you can link your equipment installed in buildings to the software platform. NovaCom network is an innovative, robust, secure technology capable of scaling a building. Once you establish the first network solution, you can reuse it for the following solutions. NovaCom is a mesh network where each object participates in the extension of the network by creating a new access point.
Fire safety
NovaSafety is a solution allowing the connection of fire panels in buildings to centralized software. The goal is to retrieve the alarms remotely to send the emergency forces as quickly as possible to the scene of the incidents. It is also possible to view notices on a map to locate fires in buildings and check their progress. In addition, the detection systems are monitored in real-time to highlight any malfunction as soon as it appears.
Emergency lighting
NovaSafety Emergency Lighting is a solution for monitoring the proper functioning of emergency lamps in commercial buildings. Usually, these automated tests are carried out using an expensive DALI cable control system. With the NovaSafety solution, you can now achieve remote testing through a wireless network, such that you considerably reduce installation and maintenance costs.
Evacuation systems
NovaSafety PAVA (Public Address & Voice Alarm) is a solution for monitoring the proper functioning of an evacuation system by recorded messages or voices in commercial buildings. The loudspeaker tests historically carried out manually can now be automated to gain efficiency, and safety is also enhanced by running tests more regularly and detecting malfunctions more quickly.
Services
Our team is at your entire disposal to help you install the solution in your buildings (software installation, network installation, equipment installation). We also offer training for installers and users.