NovaTraffic
Road traffic management system 
The NovaTraffic solution makes it possible to diagnose, moderate and monitor both road traffic and user behavior. Novaccess developed this innovative solution in collaboration with a large locality in the Canton of Geneva (Switzerland) to manage and secure road traffic in the context of heavy redevelopment of its transit infrastructure.
Benefits
Get an objective and quantitative view of traffic
NovaTraffic allows precise diagnosis of road traffic flows on several axes. This information is a great decision-making tool for road development. They can be used in particular to measure the impact of works or to verify complaints made by the population.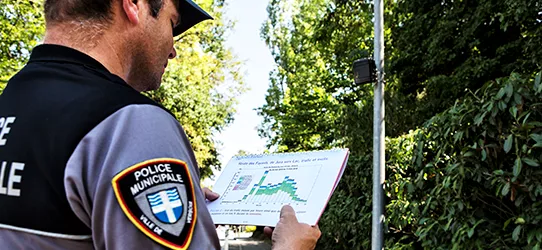 Increase the operational efficiency of your policy
With NovaTraffic, there are warning speed signs connected and continuously powered, and there is no longer any need to travel to replace batteries or download data. Police forces can thus remain focused on their action, where they are most effective and most helpful.
Identify risk areas
The solution allows the identification of risk areas requiring the development of measures to promote the slowing down of motorized traffic (chicanes, speed bumps, signage, warning speed signs, semaphores, etc.).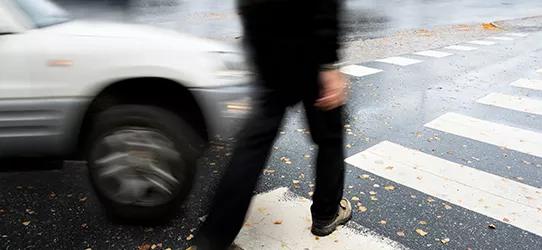 Excessive speed prevention
NovaTraffic significantly reduces dangerous behavior thanks to a real-time monitoring solution that offers feedback to users to moderate their speed in a non-coercive manner.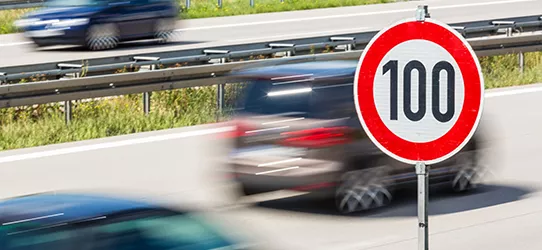 Evaluate the effectiveness of moderating measures
The NovaTraffic solution makes it possible to measure the behavior of road users (speeds), and it is thus possible to verify the effectiveness of the moderating measures put in place.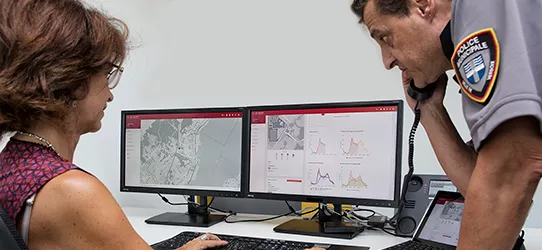 Detect deviant behavior
With NovaTraffic, you can monitor dangerous sections, long straight lines, meeting areas, 30 km/h zones. Based on these records, statistics of excessive speeds are proposed and allow the anticipation and implementation of repressive measures.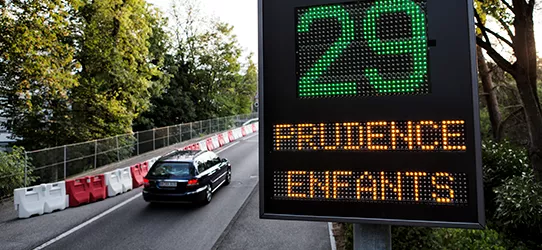 Prepare for the smart city
The solution was developed such that it is possible to integrate and federate several "smart city" type applications in parallel. The information collected by NovaTraffic is thus reusable for other purposes (for example, for adapting public lighting).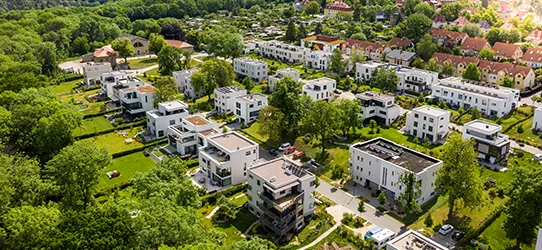 Adequacy with legislation (LCR in Switzerland)
Joint analysis of traffic flow and behavior
Detection of deviant behavior
Improved operational efficiency
Adequacy with legislation (LCR in Switzerland)
Joint analysis of traffic flow and behavior
Detection of deviant behavior
Improved operational efficiency
Products and services
The NovaTraffic solution is broken down into two parts.
NovaCity, the integrated platform for a smart and sustainable city
NovaTraffic is an integral part of the NovaCity platform, which provides innovative digital solutions for the various public services of a town. These business solutions aim to optimize infrastructure to reduce energy consumption, reduce operational costs and improve the quality of life in the city. The platform integrates the latest industrial standards, thus promoting the integration of a varied set of multi-manufacturer equipment.
Software
Road traffic management software
The NovaTraffic online software offers remote management of warning speed signs and can display statistics retrieved in real-time. It is available out of the box in the cloud or installed in the city's IT infrastructure.
Other services
Our team is available to help you install the solution in your city. We also offer training for installers and users.
Brochure
Download the NovaTraffic  brochure
NovaTraffic - Road traffic management system
NovaTraffic is a road traffic management system. It breaks down into two parts. First, the NovaTraffic diagnostics provide a detailed view of the traffic and the behavior of motorists on a road section. Second, the connected NovaTraffic educational radars, which, in addition to their primary educational function, collect traffic and speed statistics in real-time. You also can easily reconfigure these radars remotely.